Each month, Marion County Progress sends out a newsletter to inform partners and the public about the economic development happenings in our county. Each newsletter celebrates accomplishments, informs of upcoming events, and highlights businesses and people who help make Marion County "just right"! Catch up on what "progress" we have made!
FEBRUARY 2021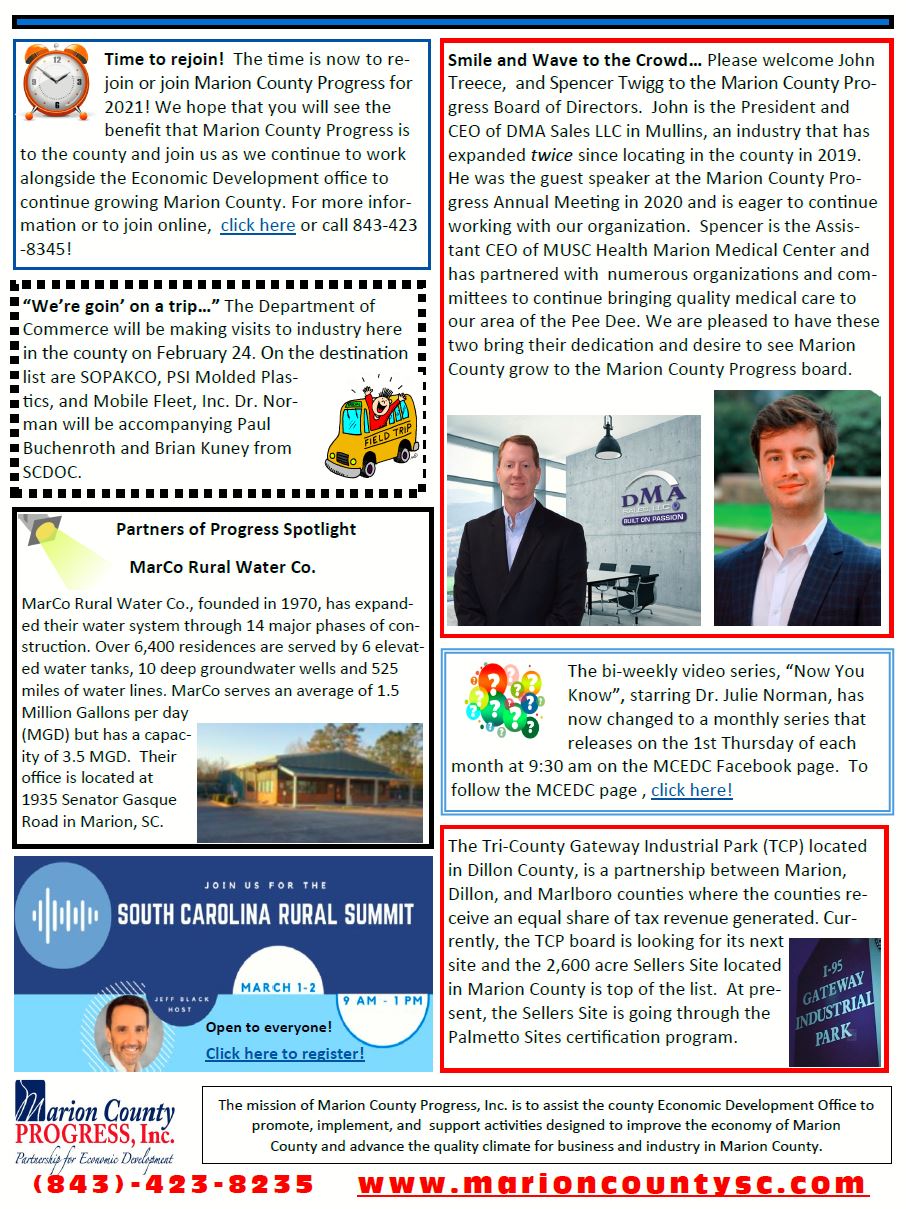 JANUARY 2021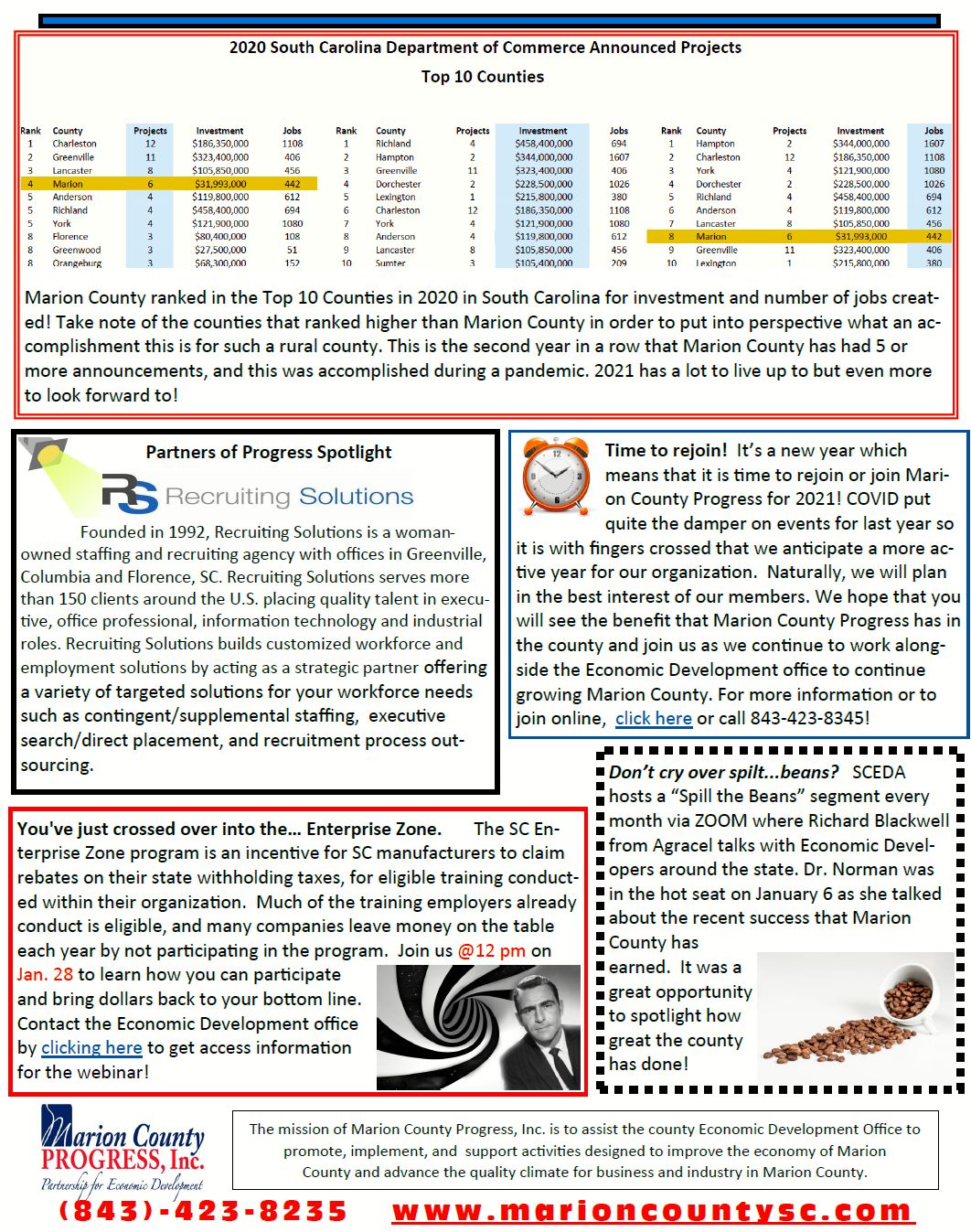 **NO NEWSLETTER WAS SENT OUT FOR THE MONTH OF DECEMBER**
NOVEMBER 2020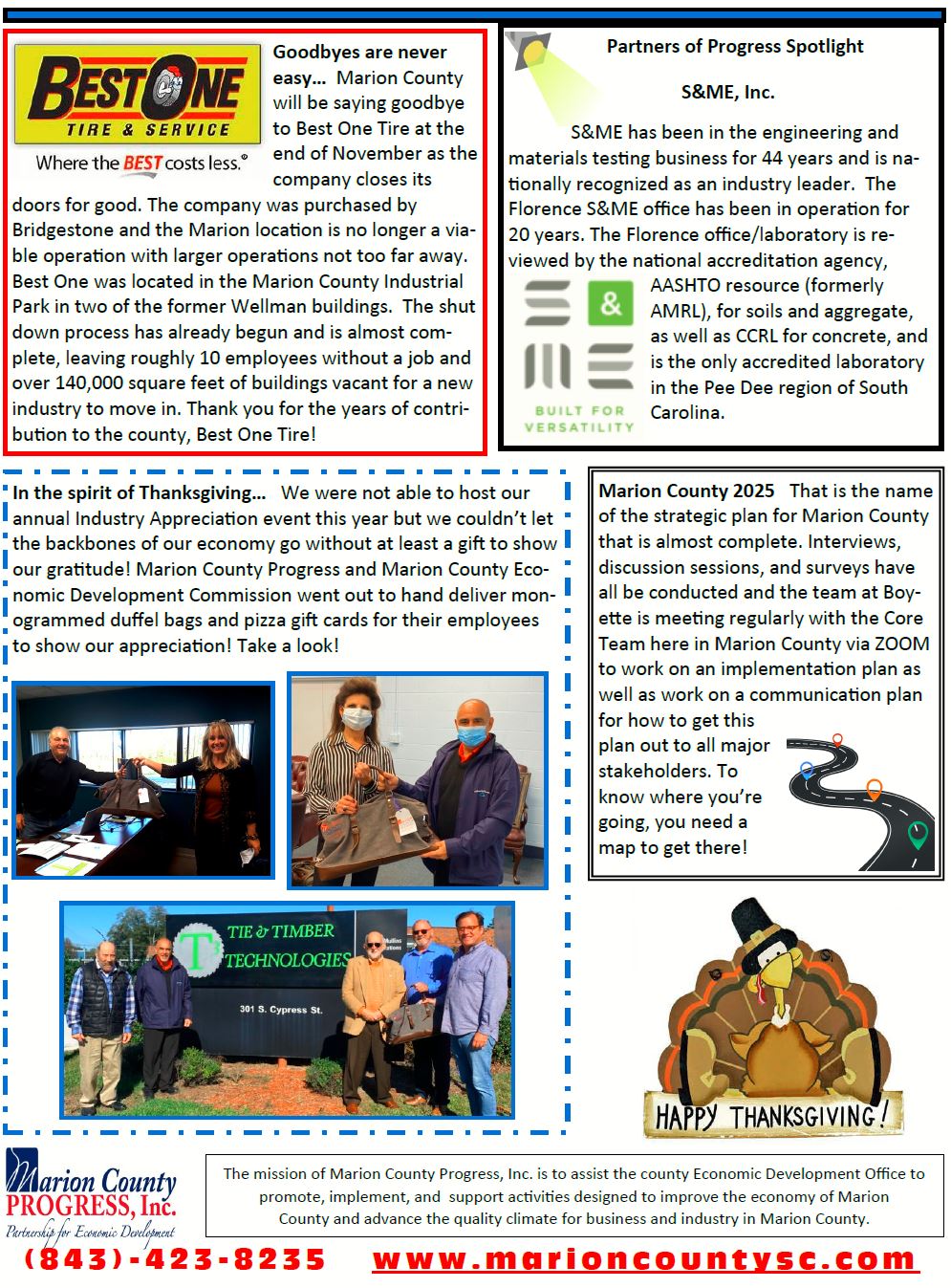 OCTOBER 2020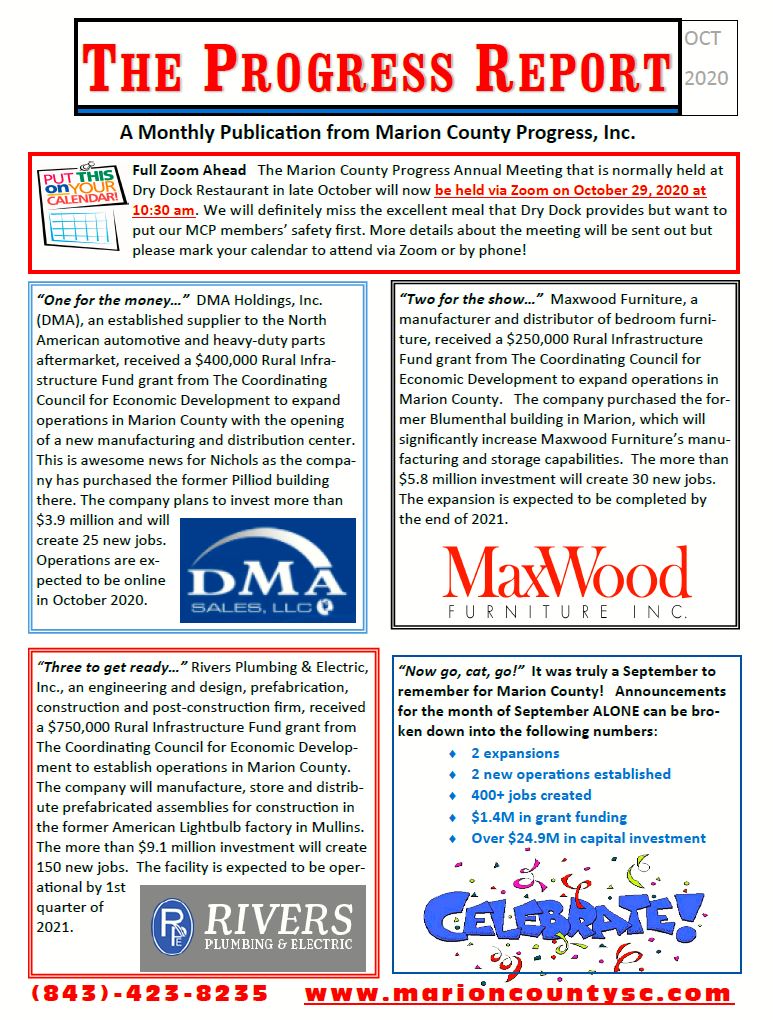 SEPTEMBER 2020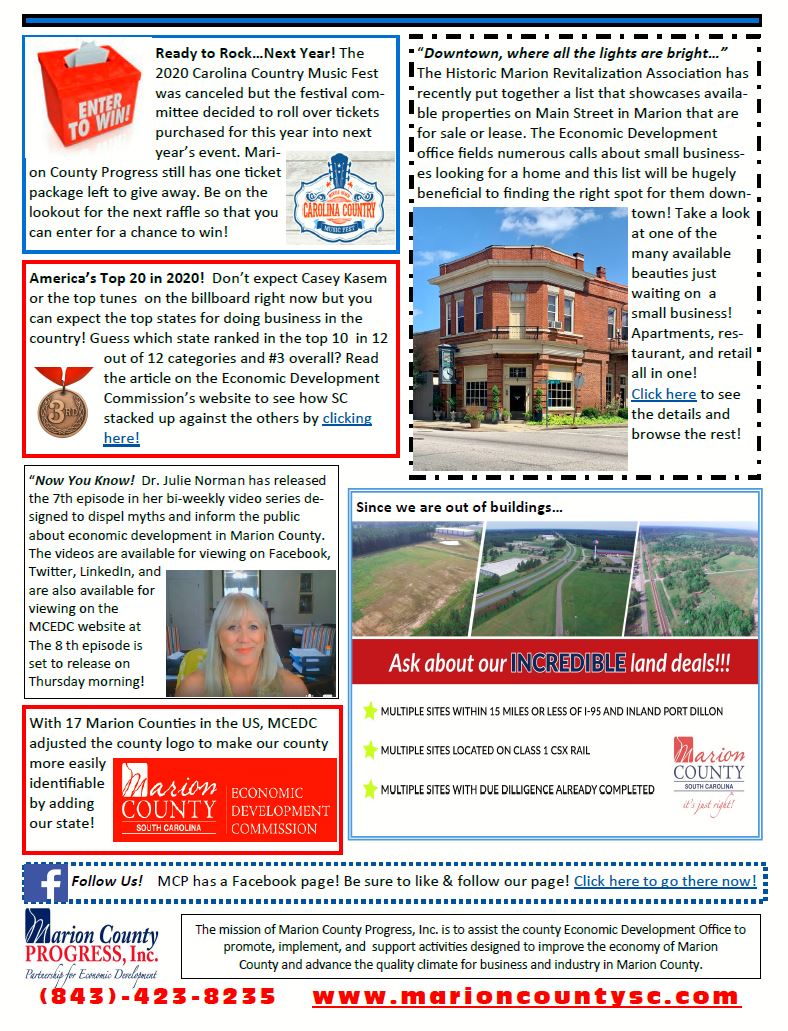 AUGUST 2020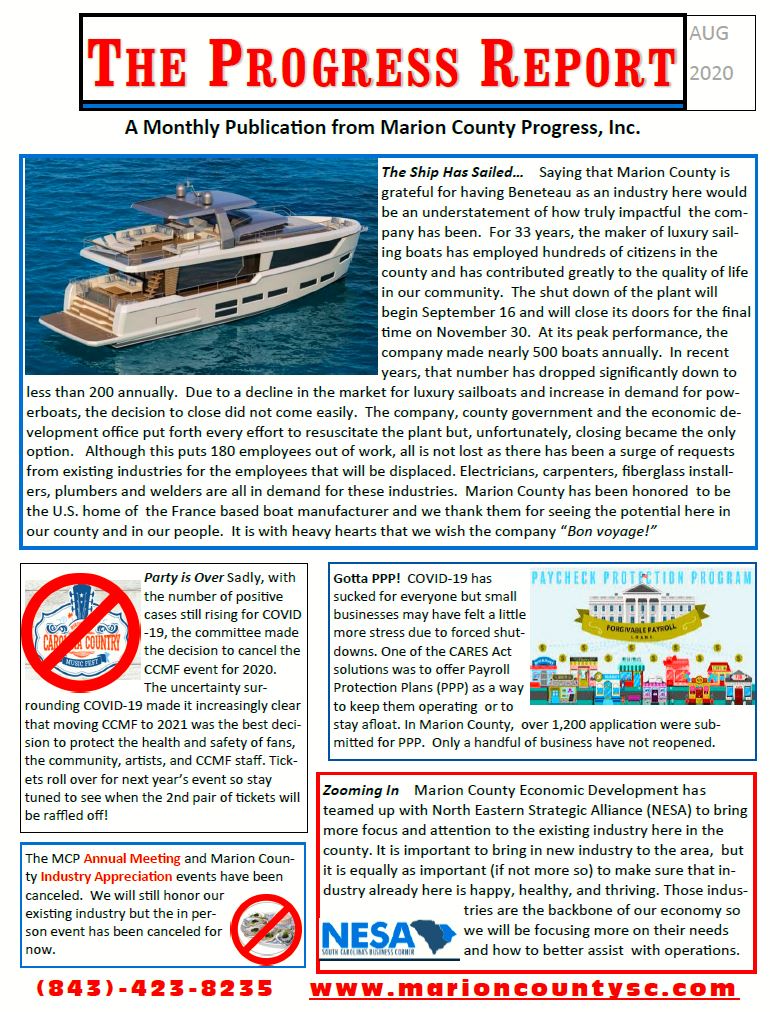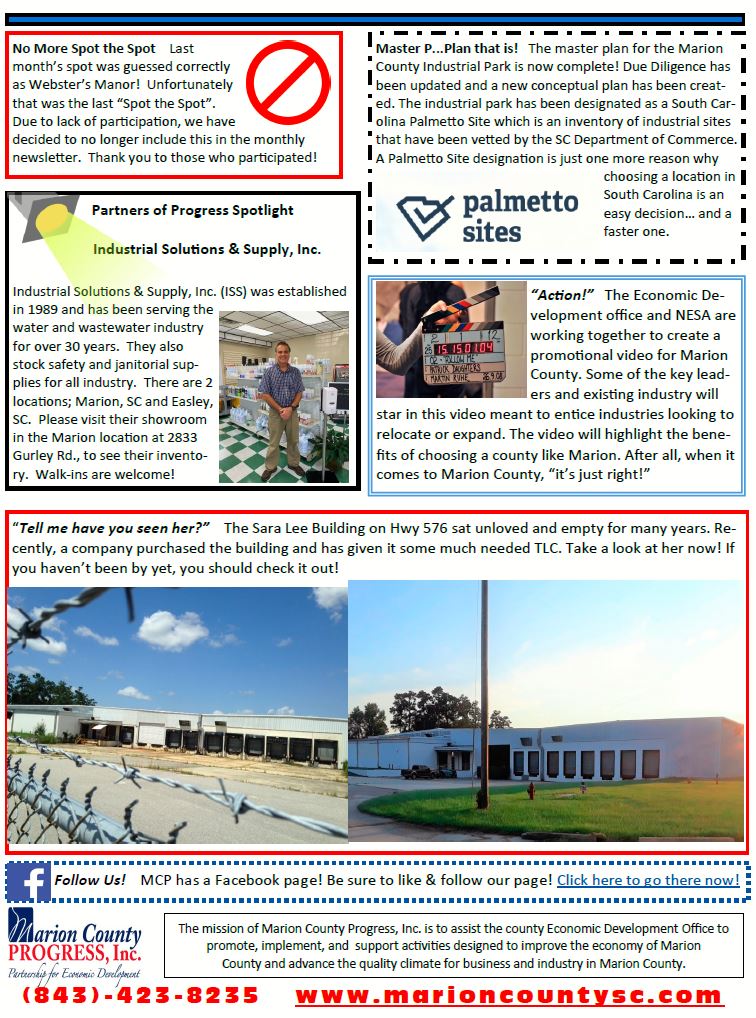 JULY 2020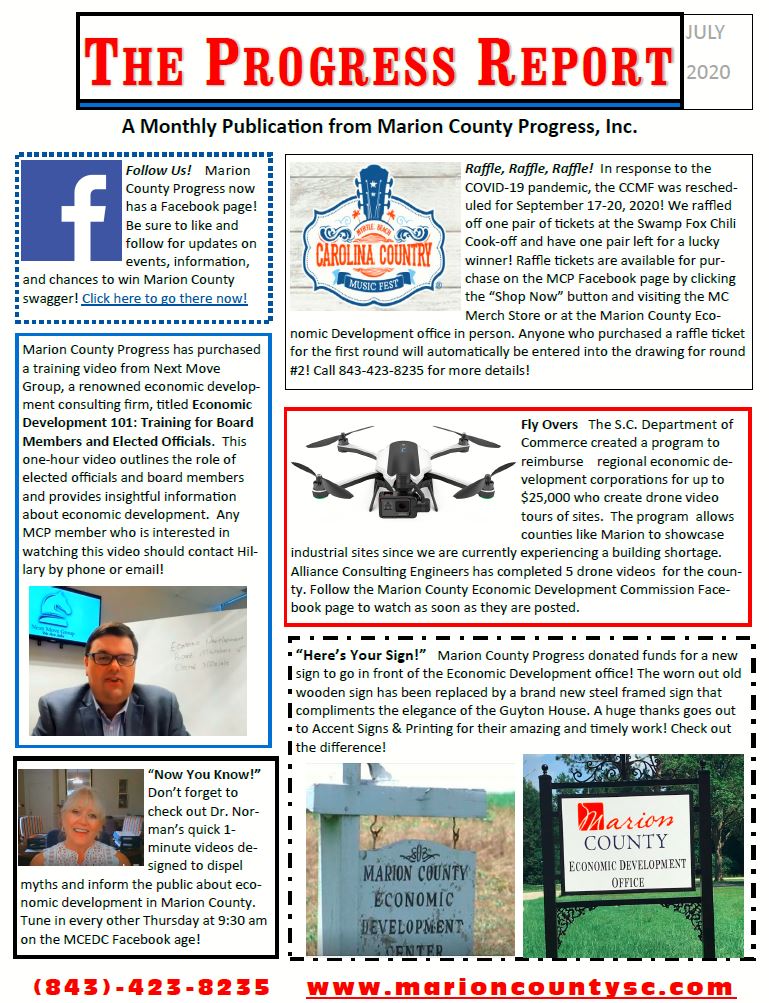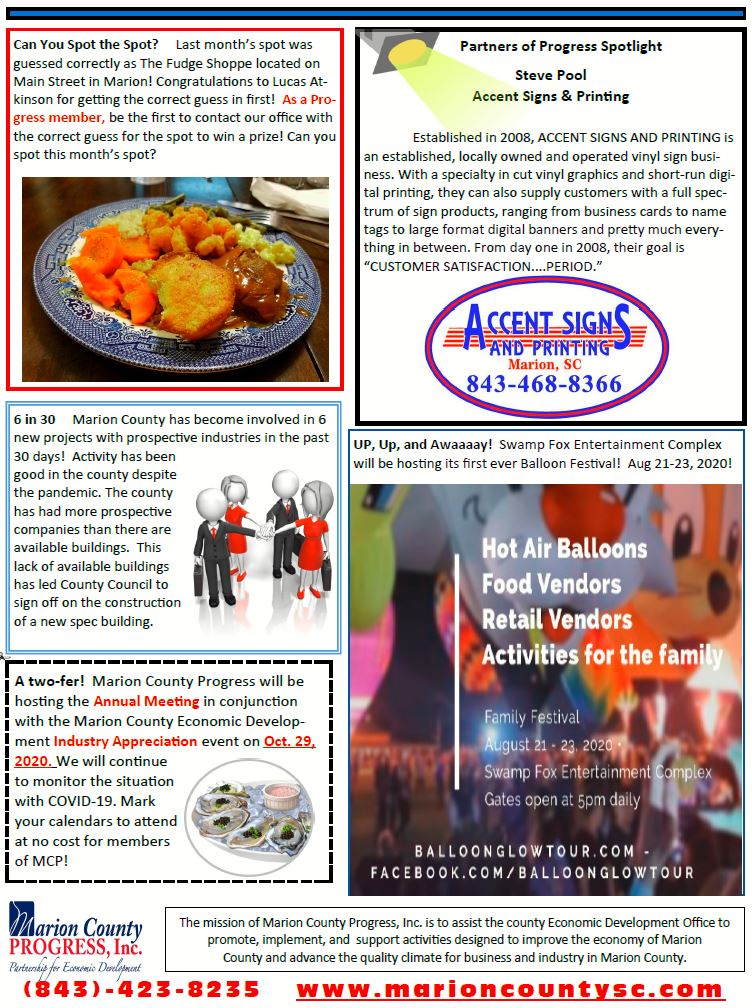 JUNE 2020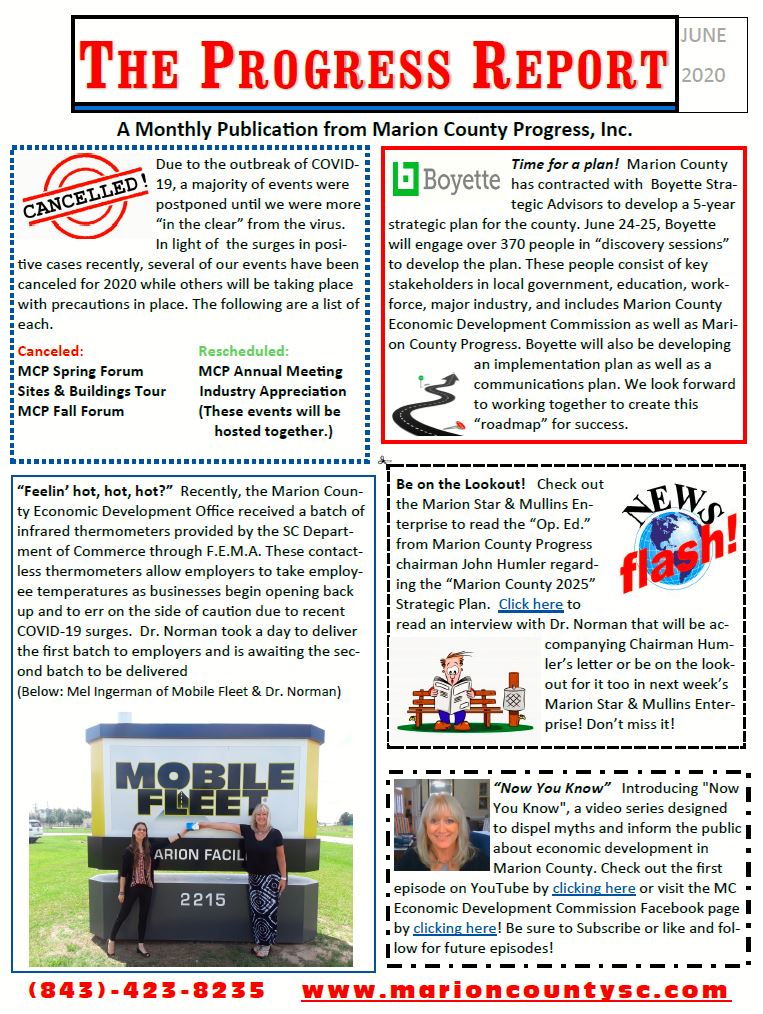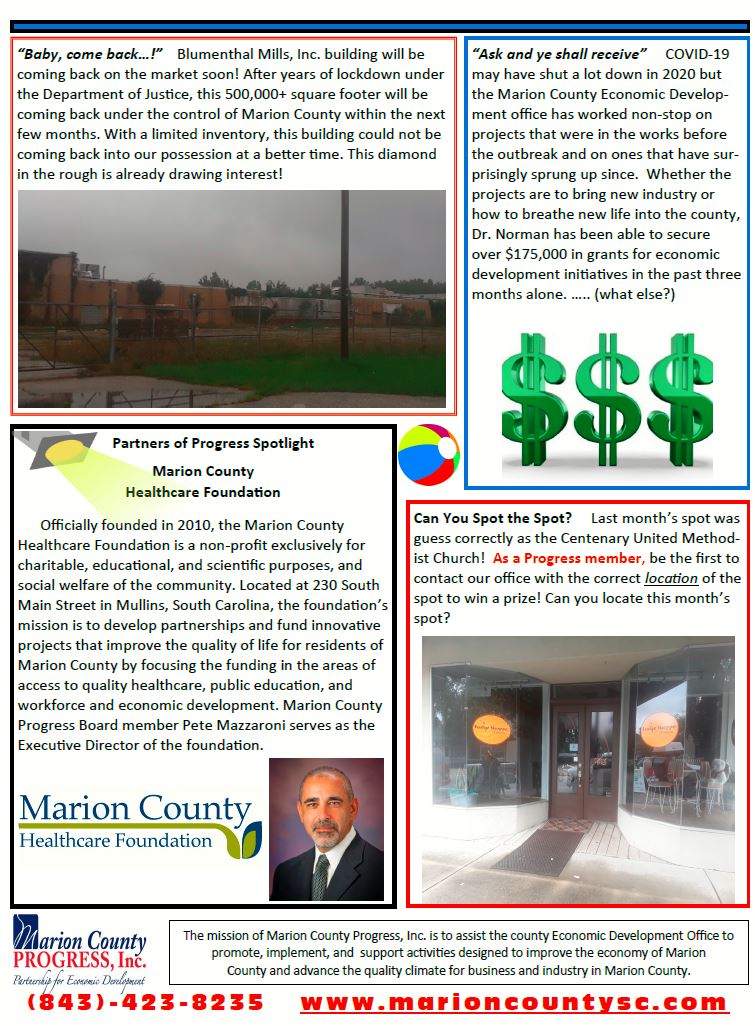 MAY 2020

APRIL 2020
MARCH 2020

FEBRUARY 2020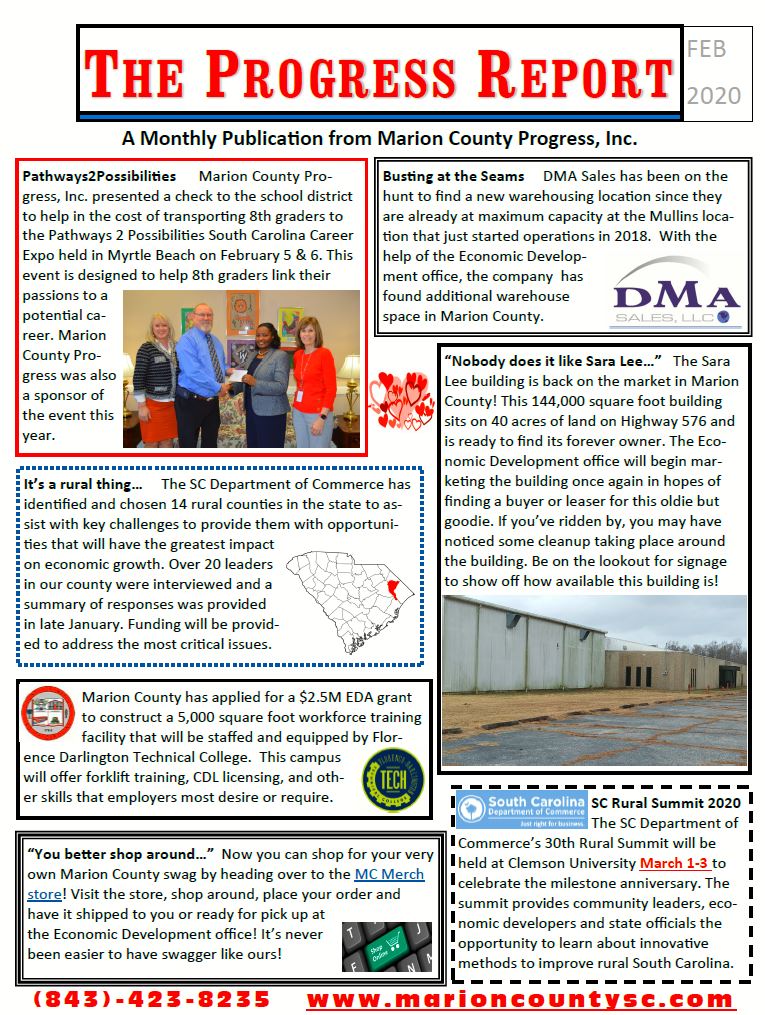 JANUARY 2020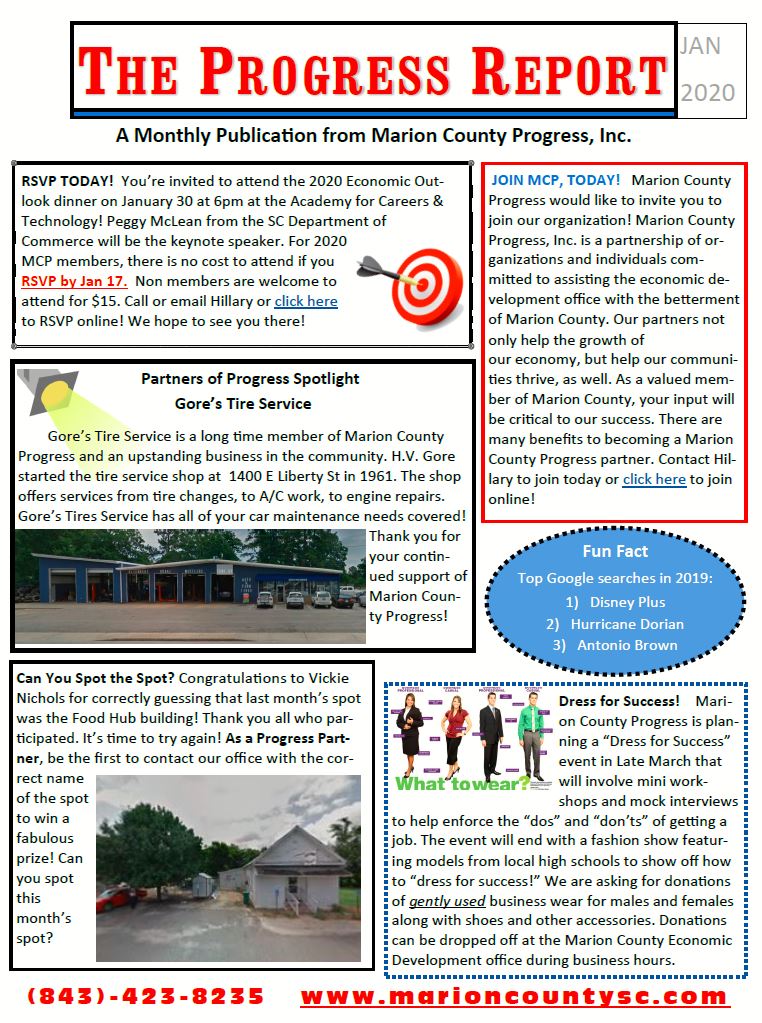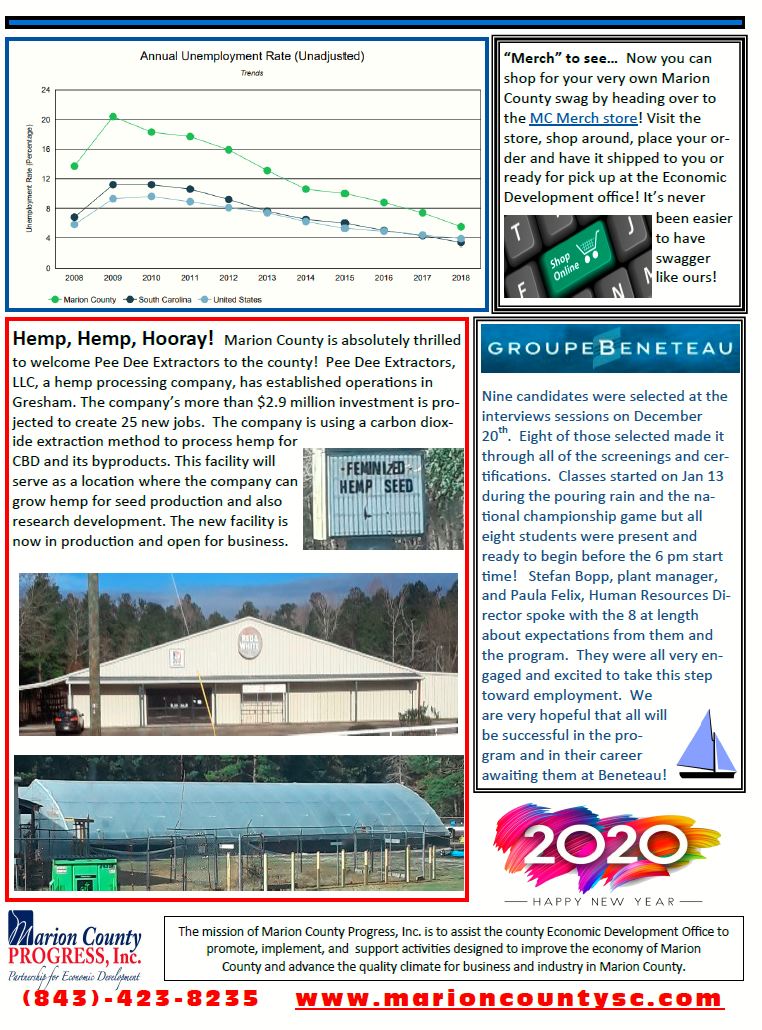 DECEMBER 2019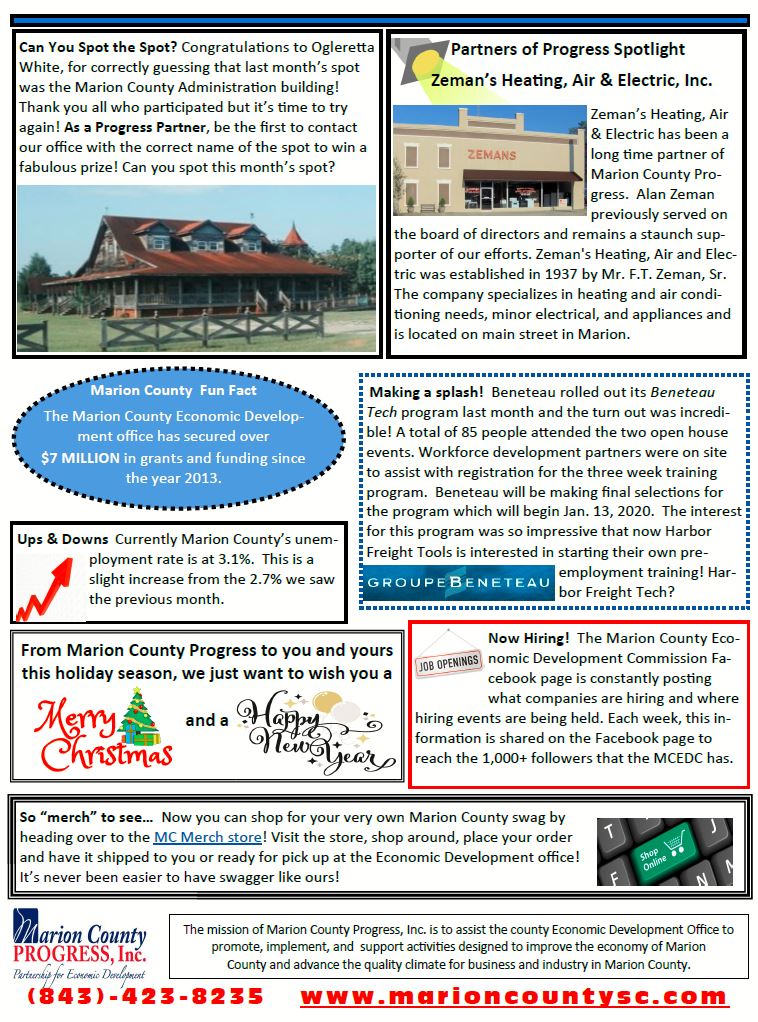 NOVEMBER 2019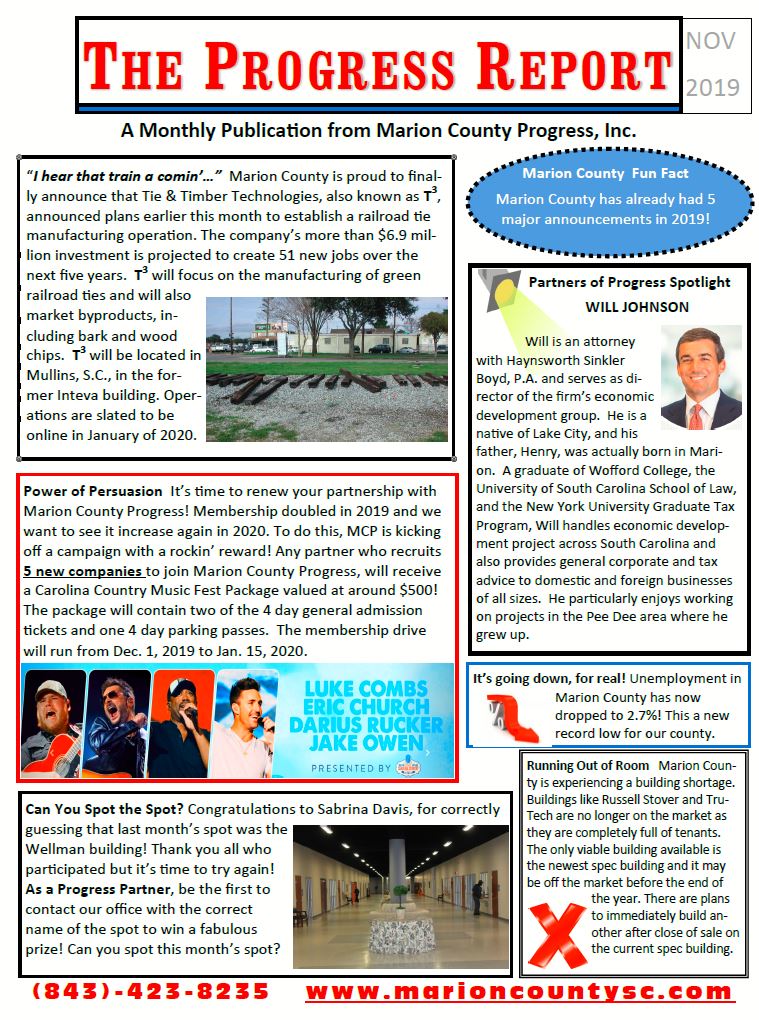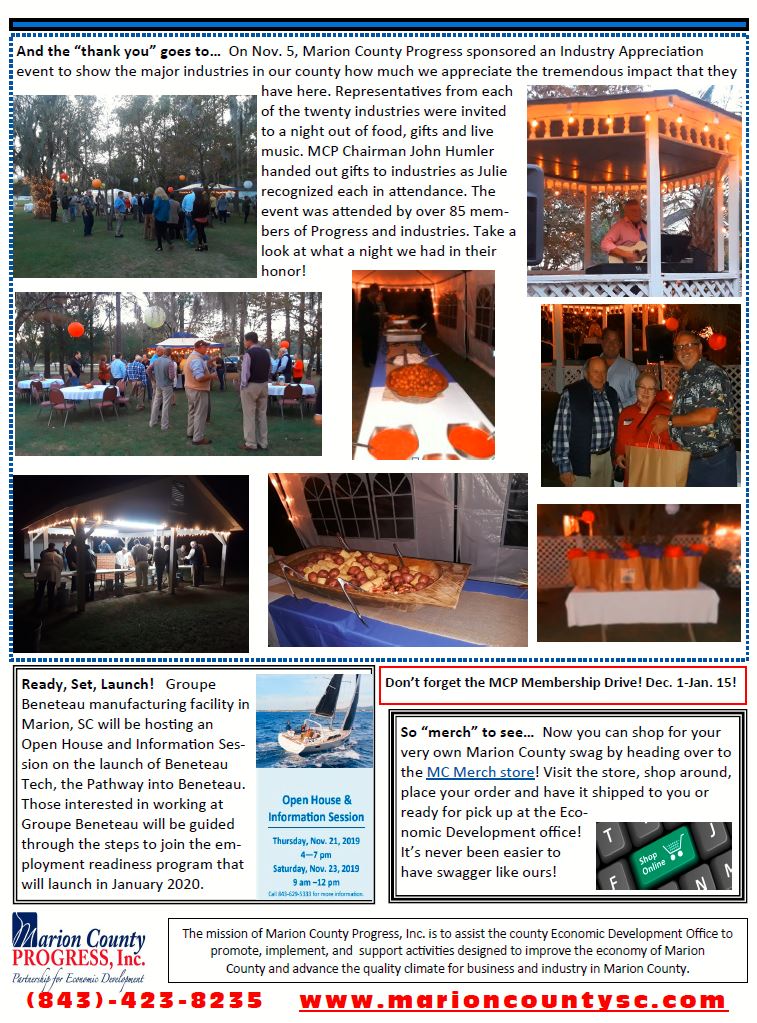 OCTOBER 2019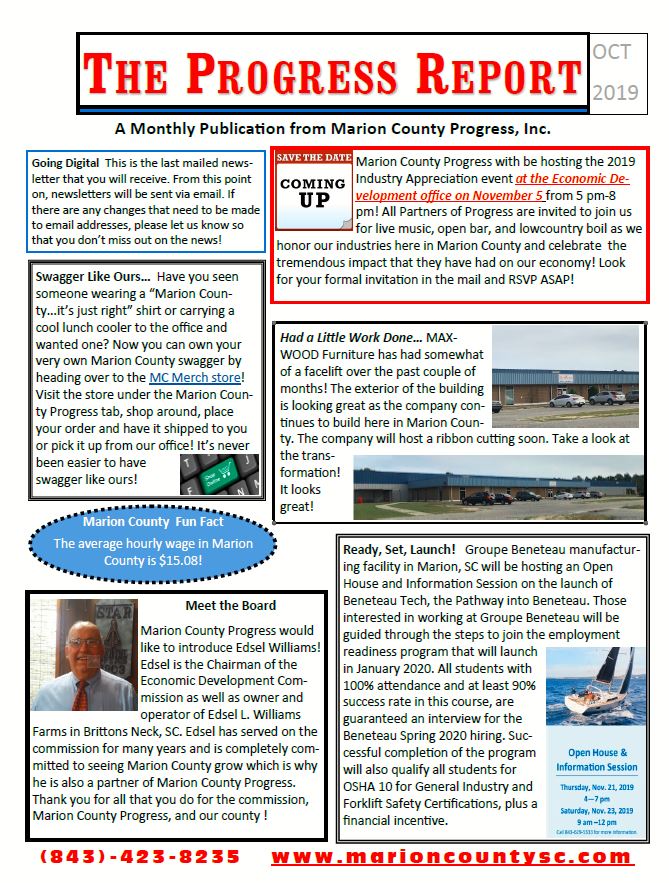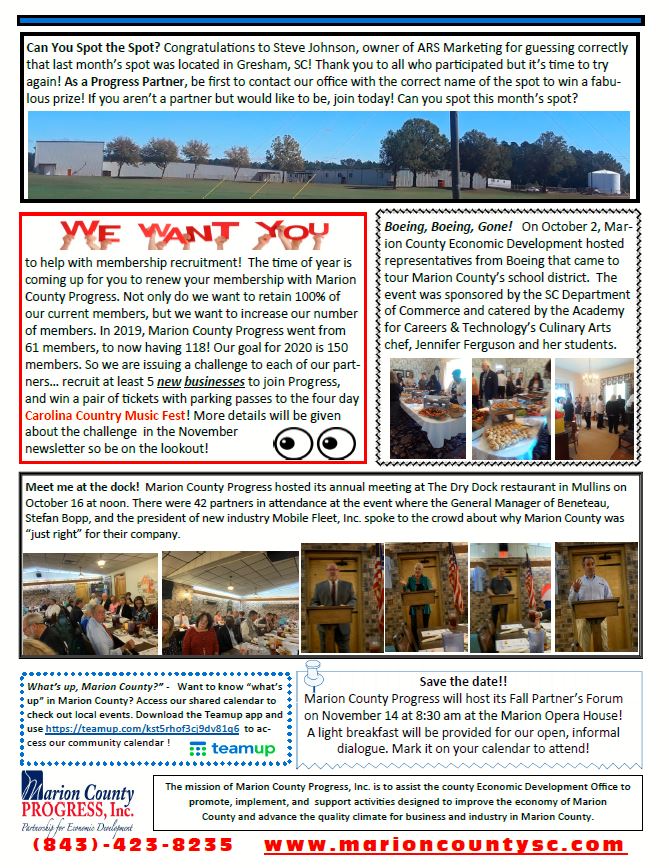 SEPTEMBER 2019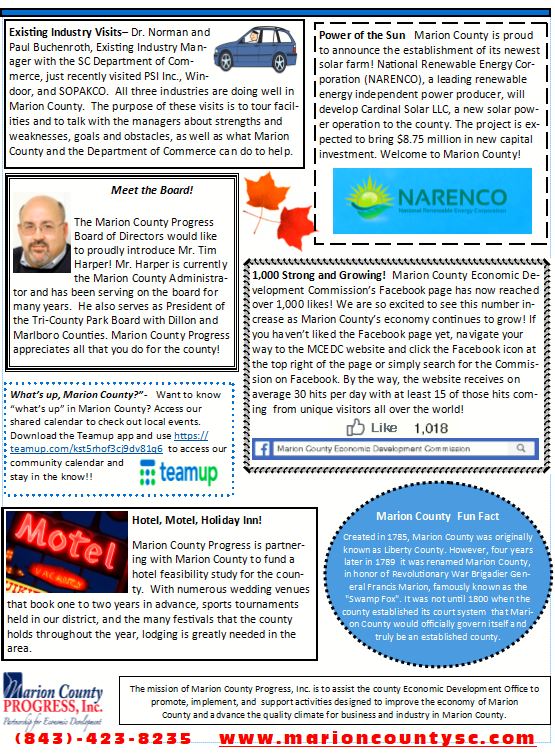 AUGUST 2019

JULY 2019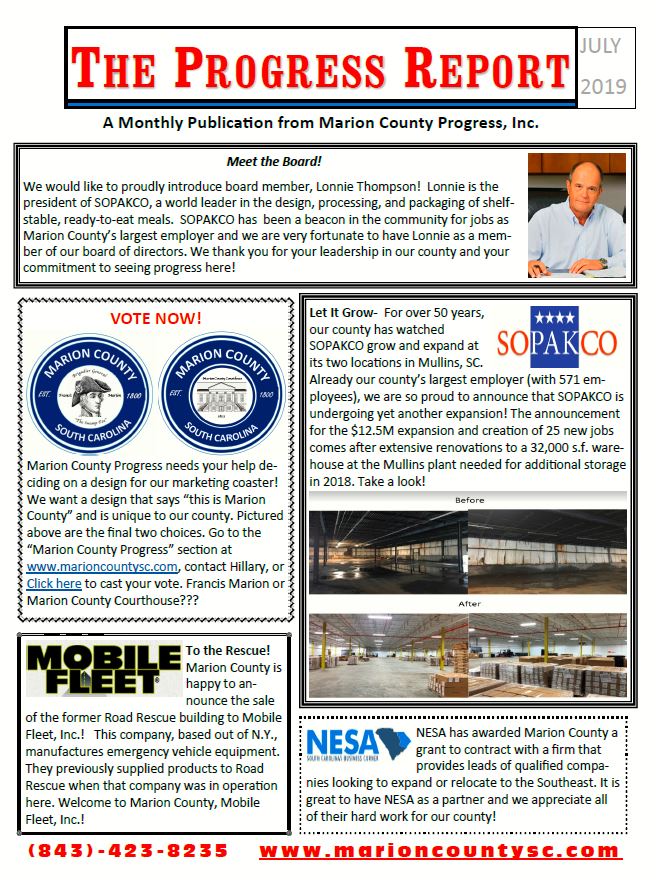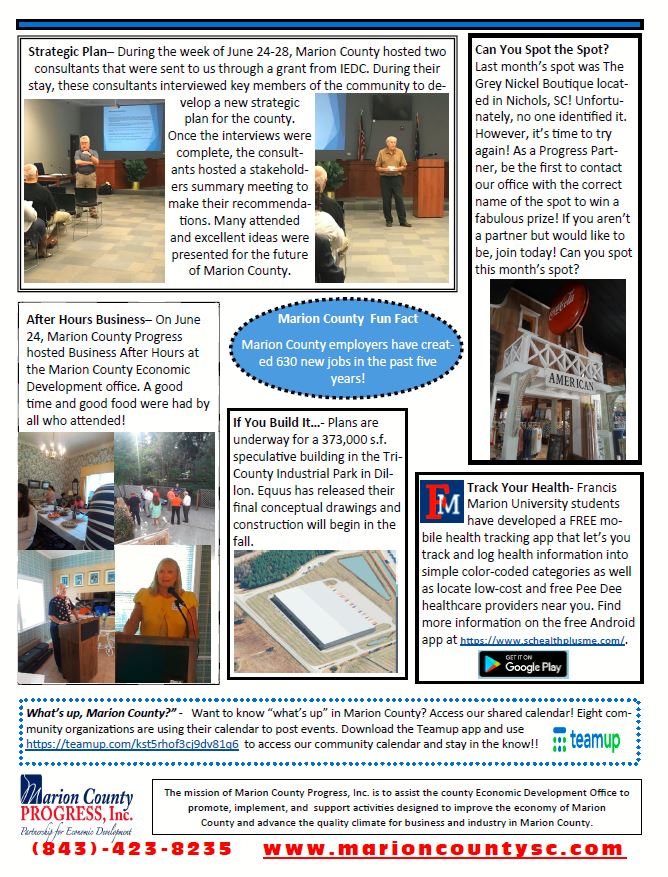 JUNE 2019
MAY 2019

APRIL 2019

MARCH 2019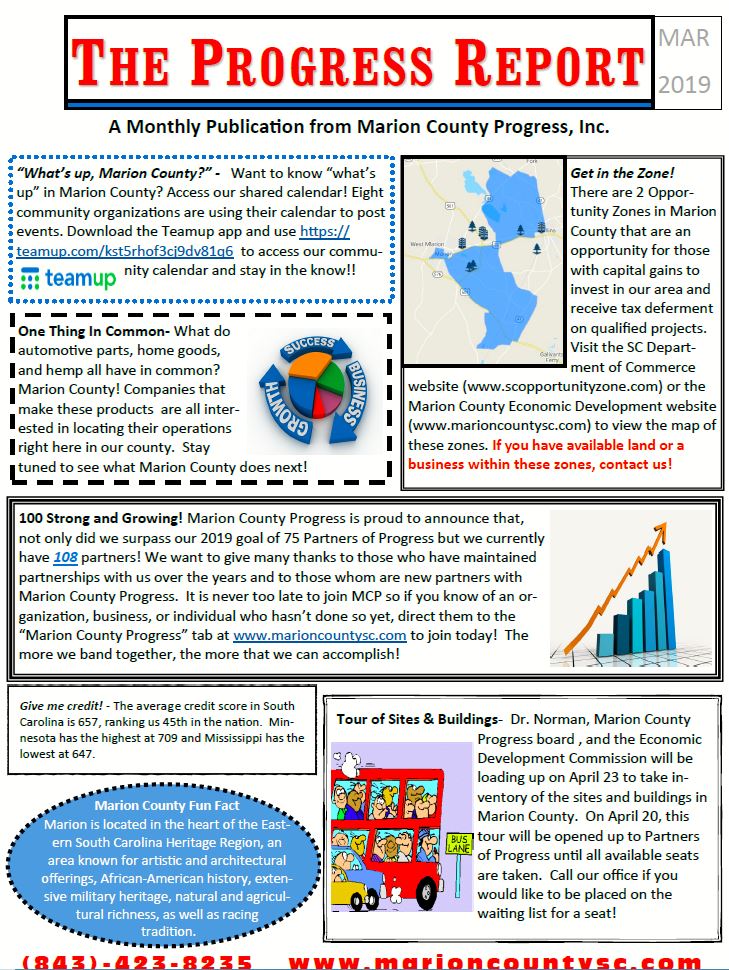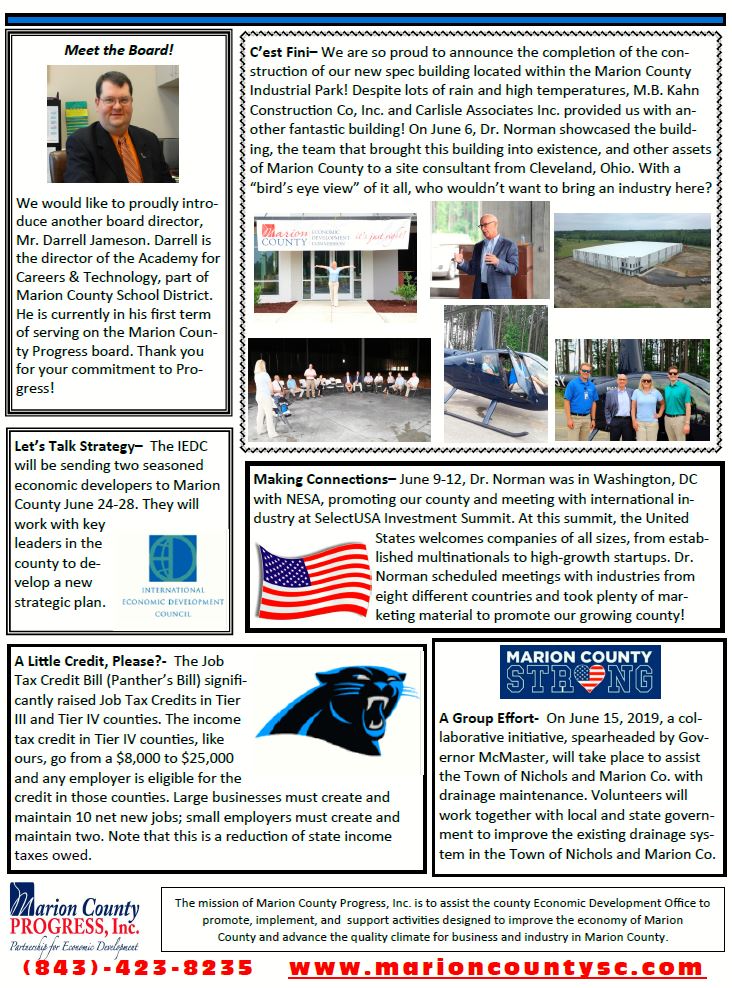 FEBRUARY 2019

JANUARY 2019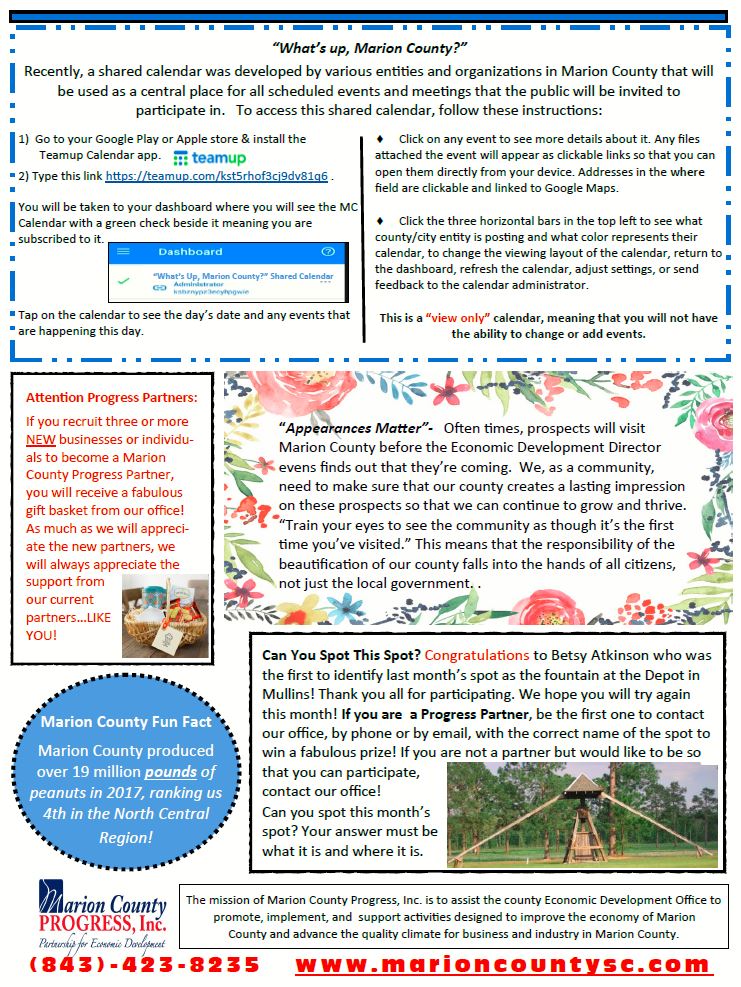 DECEMBER 2018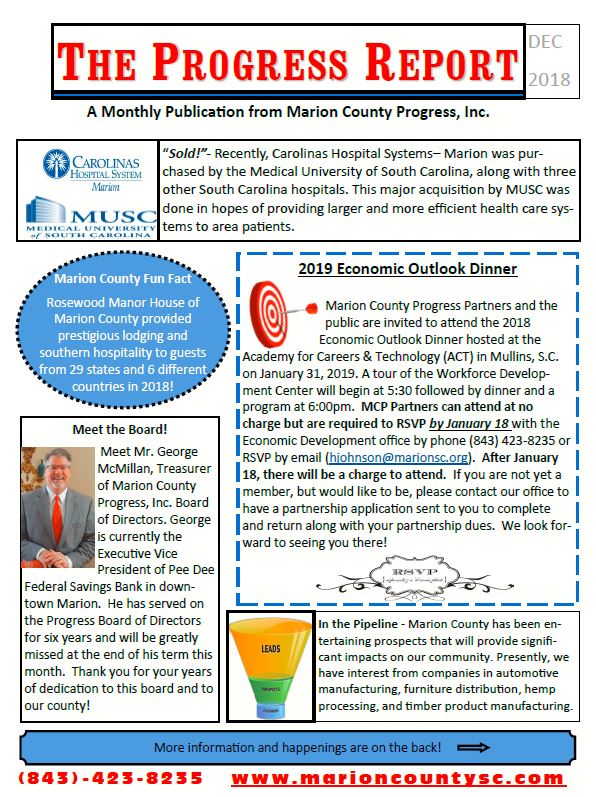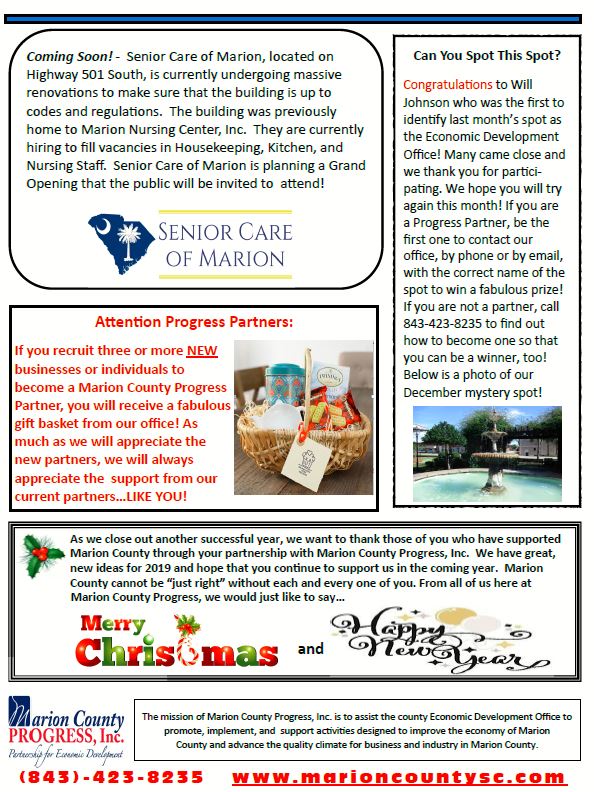 NOVEMBER 2018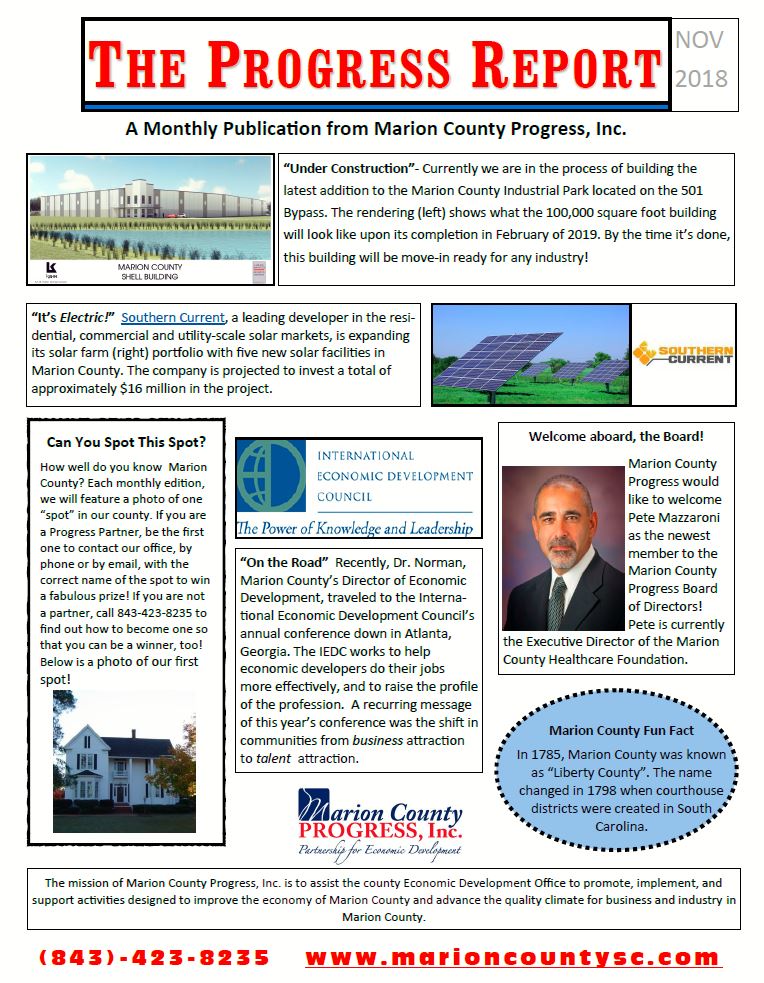 ADD PAGE
As you navigate our website, you can use the "Add Page to Report" button to add any page or property to a custom report that you can print out or save.