A certified Work Ready Community – all high school students take the WorkKeys Career Readiness assessment
Three technical colleges within 30 miles producing skilled workers in advanced manufacturing
SC is ranked #1 in percentage of population with an Associate's Degree – 26%
Education
Business and community leaders in Marion County understand the critical role education plays in advancing our area economy. From the beginning of our children's education, the school district is committed to providing the best educational opportunities possible. Marion County is comprised of one school district, which supports two primary schools, two elementary schools, two middle schools, two high schools, an early childhood center, a STEM Academy, The Success Academy, and the Adult Education Center, which serves nearly 5,200 students.
Marion County's school district utilizes the resources of the Academy for Careers & Technology (ACT) on U.S. Highway 76 between Marion and Mullins. The center works closely with business and industry to provide education and training in interpersonal skills, team building, workplace quality, and many other essential courses. It has boosted the economic development efforts of Marion County by serving as a training center for new, existing and prospective industries.
Marion County is also home to two private schools offering the opportunity of a private school education with an atmosphere based on Christian principals.
Higher educational opportunities are readily available to those living in and around Marion County.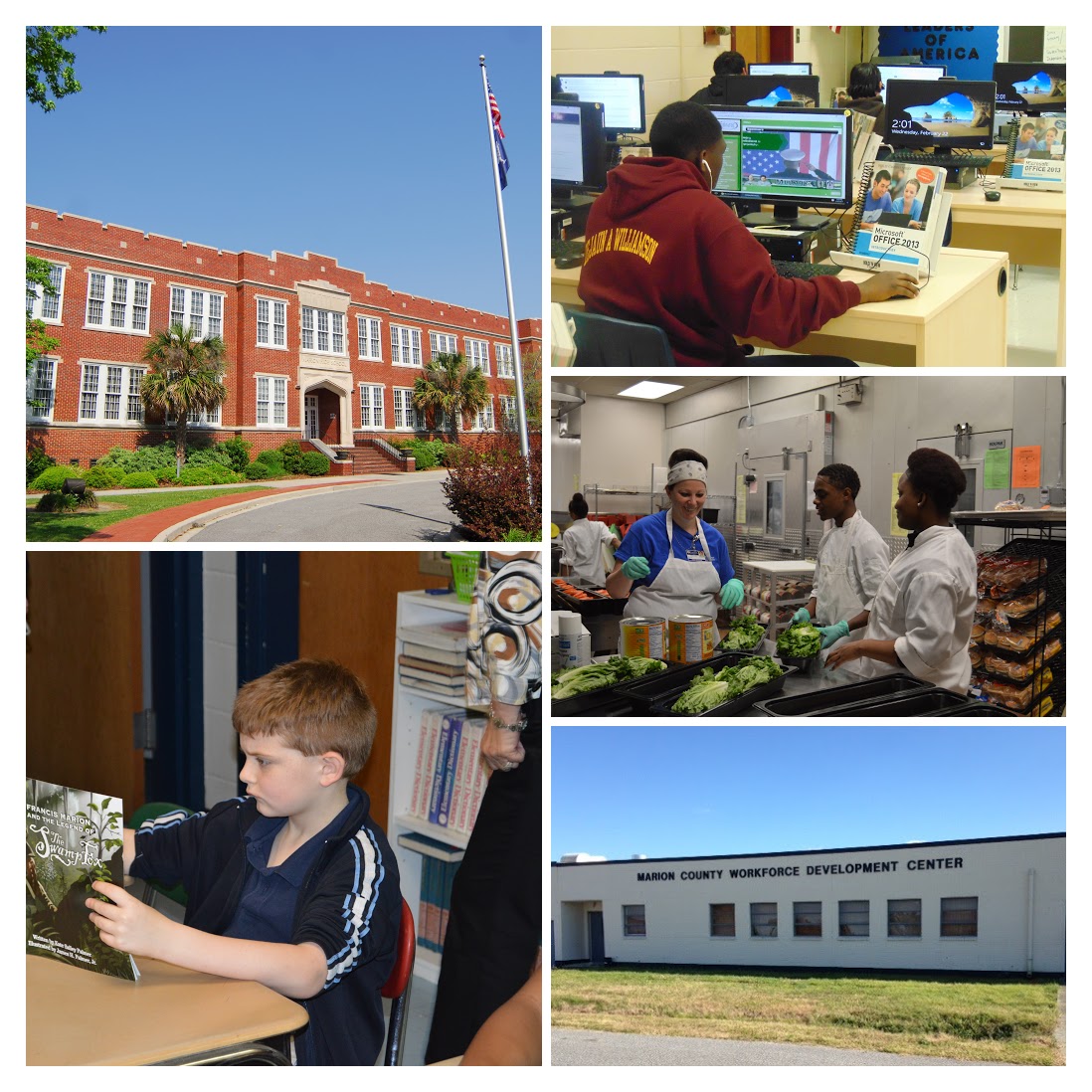 Quick Links
Academy for Careers & Technology
Marion-Mullins Christian School
Florence-Darlington Technical College
Horry-Georgetown Technical College
ADD PAGE
As you navigate our website, you can use the "Add Page to Report" button to add any page or property to a custom report that you can print out or save.